Disley Clinic
Microsuction Ear Wax Removal in Disley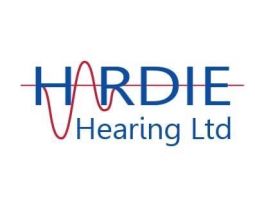 Click here to call
Phone
0161 519 6267
• Home visits available
• Appointments at our High Lane clinic : 70 Buxton Road, High Lane, SK6 8BH
Address
Disley, Stockport, UK
Opening Hours
Monday

09:00 AM - 03:00 PM

Tuesday

08:30 AM - 06:30 PM

Wednesday

09:30 AM - 05:30 PM

Thursday

Closed

Friday

09:30 AM - 03:00 PM
About us
• Home visits available
• Appointments at our High Lane clinic : 70 Buxton Road, High Lane, SK6 8BH
Professional earwax removal by skilled specialists conducted in Disley
Hardie Hearing has been operating in the Stockport, Cheshire and High Peak area for a number of years. We offer ear wax removal (micro-suction and instrumentation), Hearing assessments (adults and children) and hearing aid assessments and fittings (adults only).
All of our services are available in clinic or as a home visit
Hardie Hearing is owned and managed by Sarah Hardie. Sarah is a fully qualified specialist audiologist with additional certificates in micro-suction, ear irrigation and instrumentation. Sarah has 15 years of audiology and ear care experience and holds a specialist role within the NHS also. Sarah can also provide advice on tinnitus, ear protection for noise and water as well as knowledge of many other complex ear and hearing related problems for both adults and children.
At Hardie Hearing we pride ourselves on great customer care and strive to offer all our customers a personal and professional experience at all times. We also have an excellent relationship with our local GPs which is great for our clients who will benefit from continuity of care (when necessary) which is so often lacking between independent and NHS services.
We have full professional indemnity insurances and complete up to date registration with the RCCP, HCPC and BSHAA.
Call us when convenient to organise an appointment in Disley
Too much ear wax causes symptoms in 1 in 15 people in the UK and can occasionally be mistaken for permanent hearing impairment.
The body's production of ear wax is an entirely natural process to guard your ears from the harmful intrusion of dirt and other small objects.
Your reliable ear wax removal service in Disley.
Ear wax is part of our body's natural defence system. It helps to prevent infections of the ear and catches foreign objects which may enter the ear such as dust or debris.
Get microsuction ear wax removal in Disley today!
Small amounts of ear wax are usually fine and maintain a healthy ear canal; A larger build-up can lead to the ear being blocked, which leads to reduced hearing.
Some common symptoms of excessive ear wax are pain, itching of the ear, ringing and hearing loss.
How Ear Wax Removal in Disley can benefit you
To avoid long term damage to the ear, wax removal should not be attempted at home. Usually this leads to pushing the ear wax further into the ear canal, leading to more hearing loss and pain, and making it more difficult to remove. Avoid self-made ear wax removal methods at all costs !
Specialties
ear-wax-removal
ear-noise
hearing-loss
hearing-tests
hearing-aids
hearing-protection
tinnitus
earphones
in-ear-monitors
occupational-audiometry
medico-legal-audiometry
medico-legal-reports
Find more ear wax removal clinics in Disley
Professional ear wax removal services in Disley
COVID-19 notice for Disley
Please beware that some clinics do not operate at full capacity.
You might be required to wear a face mask at your appointment.
Please do not come to your appointment if :
You have any symptoms of COVID-19
You have to isolate because of travelling
You have been contacted by NHS Test and Trace
To find official information on Covid-19, please visit the Coronavirus (COVID-19) government website.
For latest information NHS Test and Trace, please visit the NHS Test and Trace website.